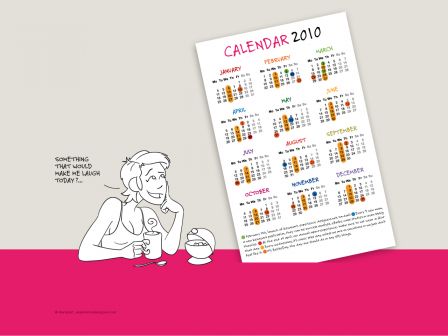 February 5th, launch of Kenazart, experience designers.net, ta-dah!
BlueDots, Every 3 new moon, a new Kenazart publication, they can be success analysis, eBooks, case studies or even bbbig theories.
At the end of april, our annual apero-experience. Make sure to not wear a skirt that day.
Every wednesday, it's comic stips day, unless we are on vacations or we just don't feel like it.
IntenseOrangeDots, It's BetiseDay, the day one should do or say silly things.
See why we need it.