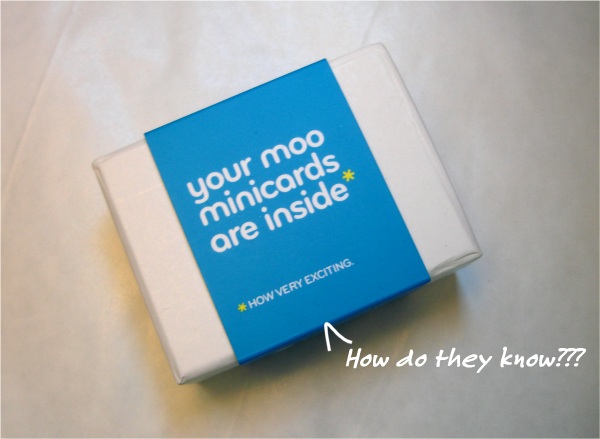 Moo mini card are particularly well known among 2.0 crowds. Moo.co.uk has made its fame by allowing Flickr users to print out a variety of their Flickr photos on the back of their "I don't take myself to seriously business cards".
The share of a French metro ticket, it's great to have people pick their favourite photo.
Users that would print out mini cards, with their pictures on the back, would already love the photos. So when you get the pack of moo cards, of course it's exciting.
By writing it on the box, they created intimacy.
Moo.co.uk is filled with other delights. Moo is a very much loved brand. See what people have been doing with their Moo munch.