Out of nothing new, Snd, created last weekend a Twilight event. They did a pretty good job at making Twilight fan, even bigger Twilight fans.
In charge of the distribution in France of the Twilight saga movies, SND organized at the Grand Rex in Paris, a rerun of the first two Twilight movies.
While buying the tickets, you could read: "projection of the 2 movies and lots of surprises".
2134 odd Twilight fans gathered to rewatch (for the 100th time) their beloved saga.
Frankly, I went there because, this month I wrote my Twilight saga success analysis, I went there to research my subject and also because I LOOOVE Twilight. :-)
The queue was impressive...

Want to see 2000+ Twilight fans look like?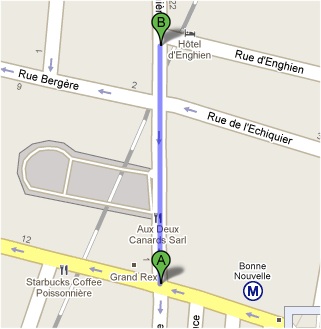 The queue of ticket holders was not as big as Harry Potters' last book release but it felt impressive.
I was surprised to see so few Twilight t-shirts, to see no unsually pale white faces.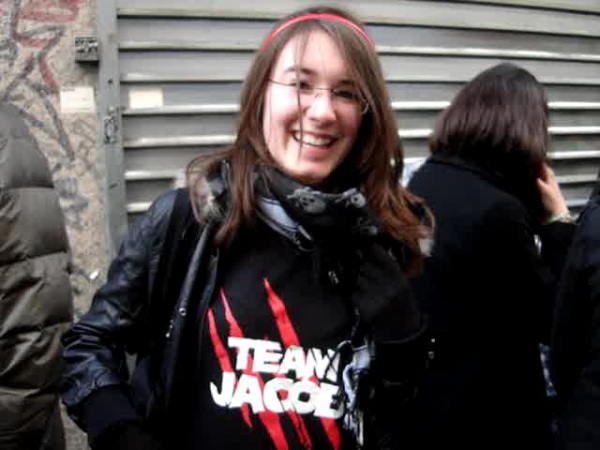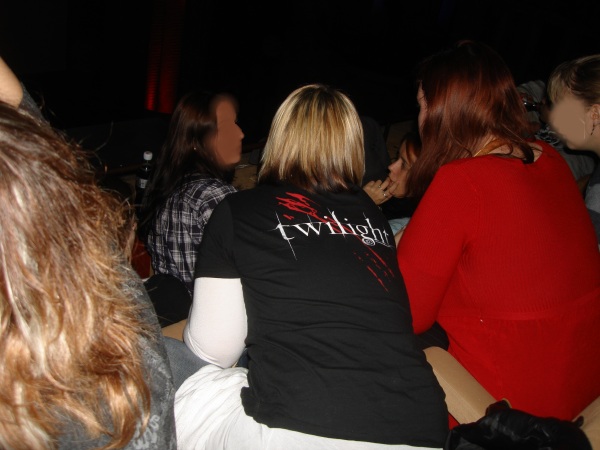 Note : I'm under the impression that the Twilight merchandising is not quite yet to their taste. Too dark and wolfee for their age and gender?
There was the traditionnal bag of goodies, co "offered" by Coca-cola.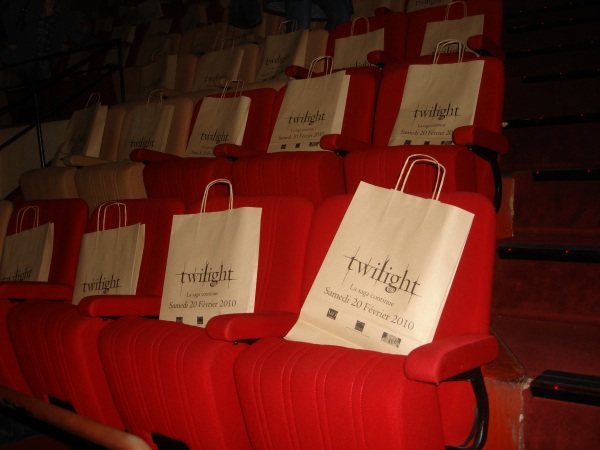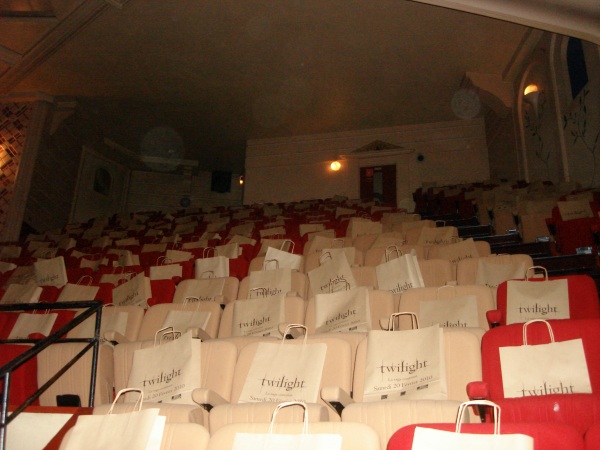 I overheard a girl say that she took an extra empty bag for her mother's friend, who is a big fan of Twilight. I love it, how crazy if feels, to think that, a brown paper bag can a gift sometimes.
Involving bloggers and forums in the organization
Apparently, Snd got some of the Twilight bloggers and team of forums to help putting the bags together. Some of them really felt like they were VIP. They owned the place, you could tell!
Of course, the host made sure to thank them publicly, while giving their url out. The team of Twilight-France was right in front of me, and you could tell, how proud they were to be singled out.
Promising "surprises"
While in the queue, I asked a few people what they thought the surprises might be. Some said :
Trailer of the coming up Twilight.
Others said: "I don't know, I'd forgotten about that".
Others were hoping on actors.
Others kept speculating amoung themselves.
In the bag of surprises, a subtle, yet very legal, method, to get everyones email address. You had to fill in the form to be part of the drawing of lots.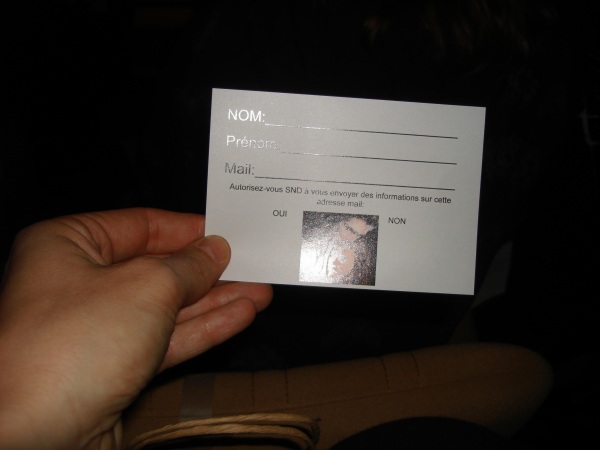 Lots that are all goods that are either rare or not out yet. You could win:
the next illustrated album,
a collector edition of the 2nd Twilight that's out on the 24th.
tickets to the premiere preview of the 3rd Twilight, in July.
A huge poster board of the Twilight saga.
They appeared pretty generous, giving out 20 dvds, 15 or so premiere tickets.
Note: I particularly enjoyed the "oh by the way, no one knows it yet, if you want to buy tickets to the premiere, they are out as from the end of the second movie. There will be at least 3 actors that day."
Sub-branding in a casual, yet effective way
I found SND, did a really good job at making it nice and cosy to be amoung ourselves, Twilight fans. You could tell that they knew "us".
Mathieu, the host, skillfully inserted the brand SND while he was making his various jokes.
He pushed the experience up to ask the crowd to come on stage and see how it was from there.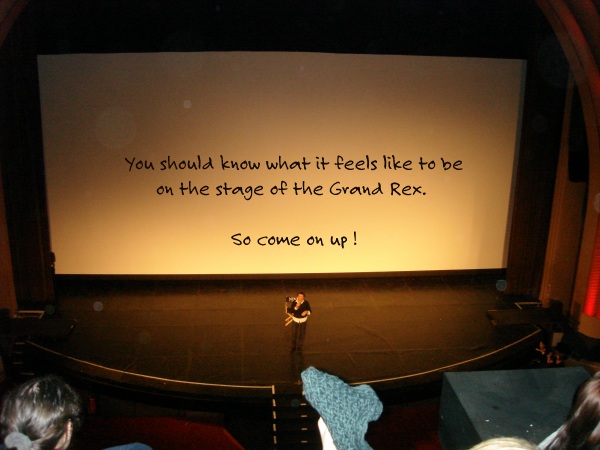 Don't worry, we have time, we are amoung ourselves.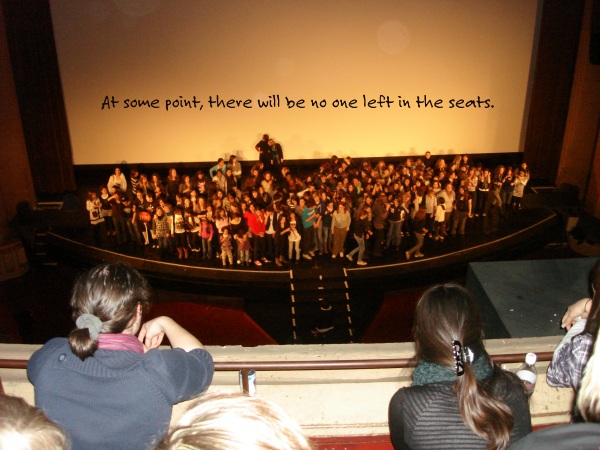 They did such a great job at nourishing the Twilight crowd while branding themselves out. To prove me right, the 2124 girls in the crowd, not only went nuts when Edward and Jacob appeared shirtless, but also when the SND logo appeared. And that, is good branding!
SND is using very well the power of series.