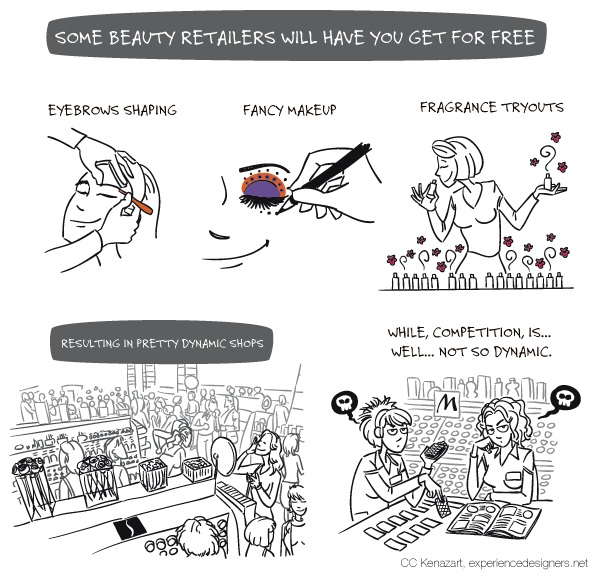 Should you come to Paris, especially with young women, I highly recommend the Sephera on the Champs-Elysées.
With years, they have been improving the number of experiences, you can have in the shop.
A few years back, beauty technicians in charge of selling, would say "we will have you try out the makeup if you buy something.". Which to me is ridiculous, it's the egg and the chicken story!
Now in Sephora Champs Elysées, some brands would even say: "You can see how the foundation suits you after a day of wearing it and buy it afterwards. In another shop, if it's more convinient to you."
Sephora has brands animate those mini worshops. The Sephora website is decivibly exempt of any trace of experience design. Snif.