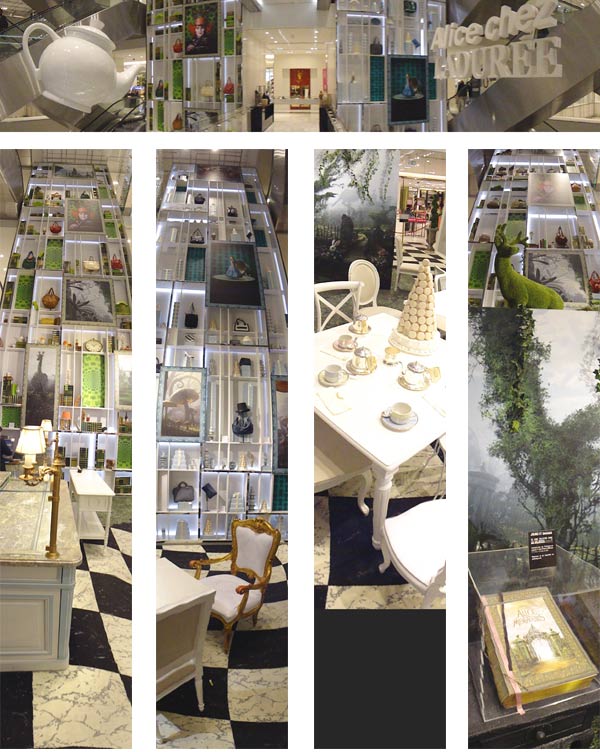 A La Durée ephemeral café is set up at the department store, Le Printemps on boulevard Haussmann in Paris. It is with great delight that shoppers can wind down immersed into the Alice in Wonderland universe. The film is to be out in Paris on March 24. The scenographs at Le Printemps have put together this great experience 2 months prior to the film release.
La Durée is a great brand in France, it's even in a song. They are famous for their macarons and the queue to get to the macarons. I'll will write a post about them soon.
Le Printemps has always been in the shadows of the Galeries Lafayette, the department store next door, but the Printemps have been bought by an italian group in 2006 and you can tell that there is change (in the good sense) in the air.
The operation got them sereval great articles in newspapers and blogs. Nathalie Magniez would probably describe this example of experience design a great business ecosystem "La Durée + Disney + Le Printemps".
I can't wait to invite a friend to have tea with me at this ephemaral café, I hope I'll get to see the running rabbit.