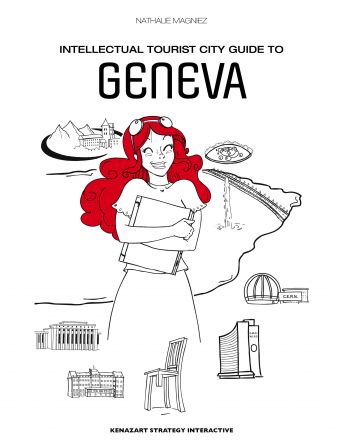 written by Nathalie Magniez.

This not is not for the usual tourist, but more for a business oriented tourism.

It is for those who want to meet people, those who prefer business success stories to museums. Those who'd prefer to attend a conference than visit a church.

In this book, you will find out :
How to meet networked professionals in Switzerland in an informal yet effective way.
Who to follow on Twitter
Which conferences to attend to mingle in Geneva.
Which internationally known companies and funky start-ups are Geneva based.
Which business related tours you can take while in Geneva.
About all the useful links that will get you train, boat, office and accomotations information.
Table of content - Table of content 2 - #3 - #4 - #5 - Backcover - About the author
To buy an eBook or a printed version of the book, goooo to Lulu.com