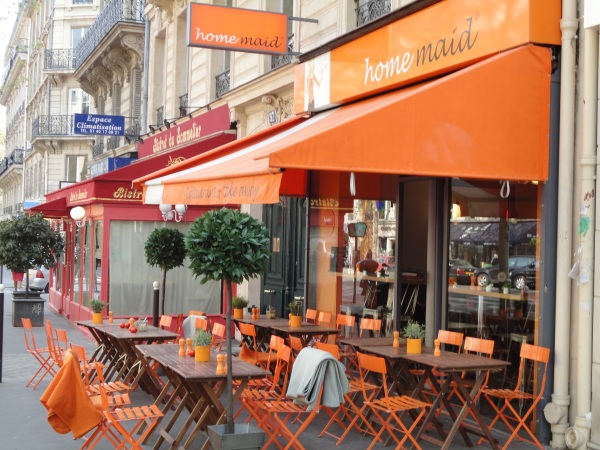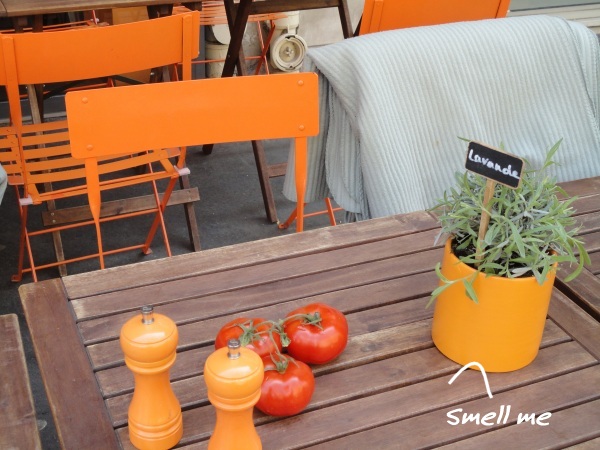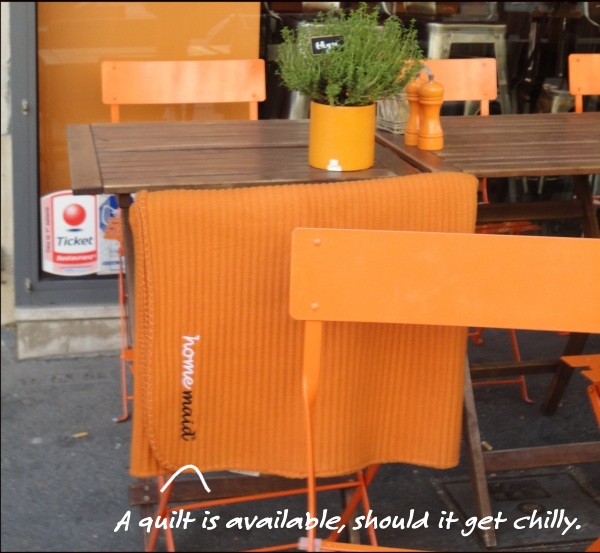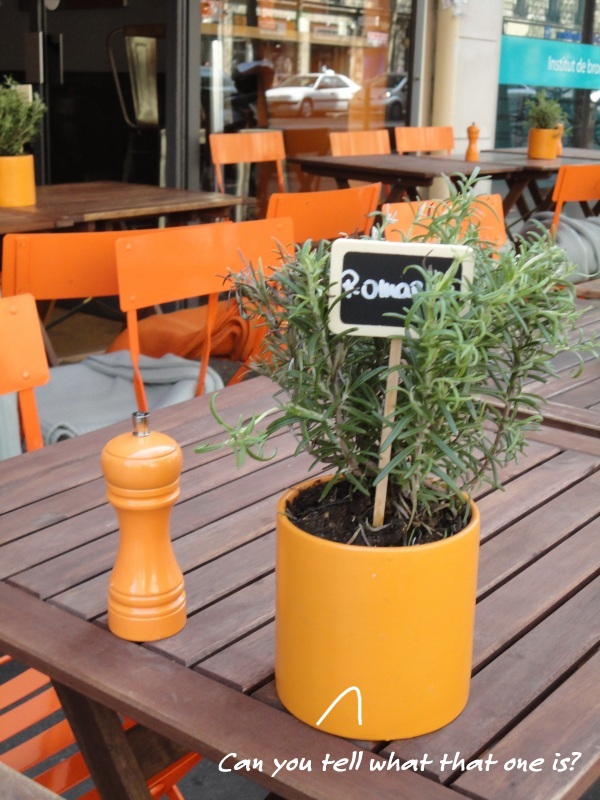 I don't know if you know, but french especially parisians are not that big on bringing their lunch to work. Therefore a vast number of restaurants are designed for your usual lunch business people.
What would have been the brasseries' business is now the business of hypish, healthish, designish lunch places.
Even since the law about tabacco has hit France, we have seen in Paris, a lot of terraces opening. Increasing in the process, the capacity of the restaurants.
Here are the lastest improvements of the concept, seen at Homemaid, 97 boulevard Haussmann, Paris.