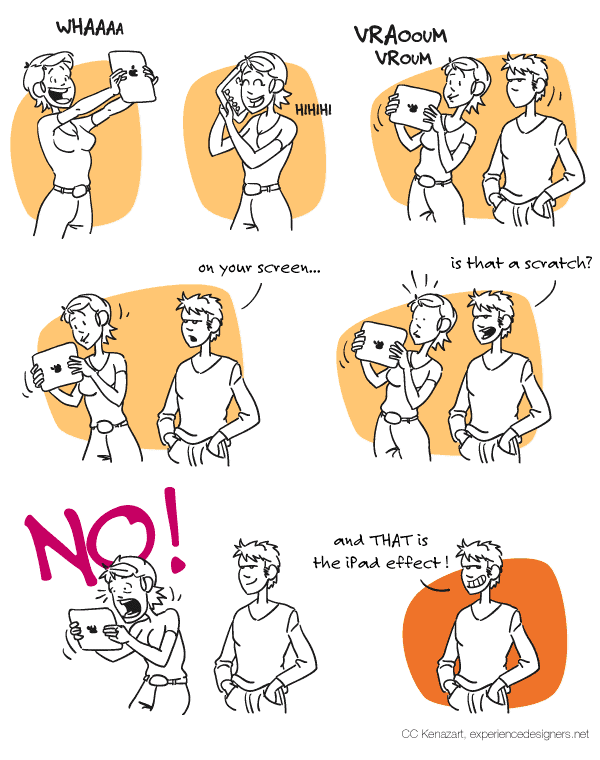 When you first experience an iPad, you turn it around, you say "hellloo" while putting it up to your ear, you play on car games turning around the iPad as if it was a steering wheel and bang, it hits you: you see a scratch on your screen. Your heart misses a beat and you are filled with dispear and disbelief... I might be going overboard here. :-) Anyway, after a few moments, you realize that it's just the wallpaper that has trails on it and that your new, particularly expensive, toy is safe. Ouff.
The scratch-like marks are the trails left by stars, as the picture Pyramide Lake, was taken, with long shutter speed, by photograph Richard Misrach. Click here to read the story of how this picture ended up as the wallpaper of 2010 trendiest piece of technology. It's pretty nice.
Did they do it on purpose?
There is definitly some experience design here. Experience is about ups and downs, it's not all about ups. This scare brings an added sense of fragility to the piece of equipment. I wonder if they did it on purpose. Did they choose to show fake scratches on the screen to warn people of what would happen to their iPad if they didn't treat it with cushion?
Here is the culprit of those few missing heartbeats that are to happen around the world :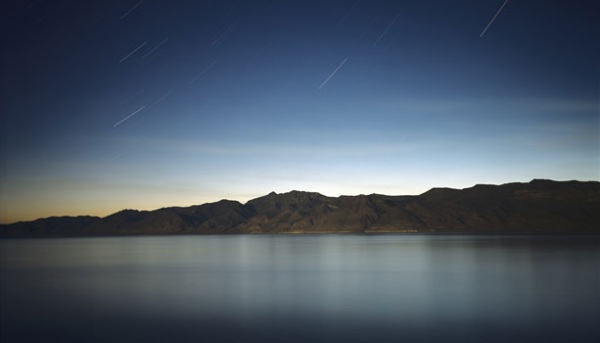 Photo by Richard Misrach, of course.