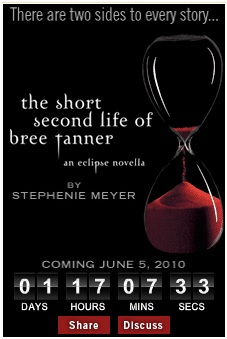 As of today, there is 1 day and 17 hours before The Short Second Life of Bree Tanner, a Twilight novella is out.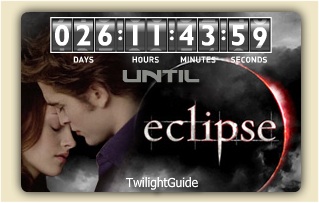 26 days to go before the 3rd episode of the Twilight saga is out in theaters.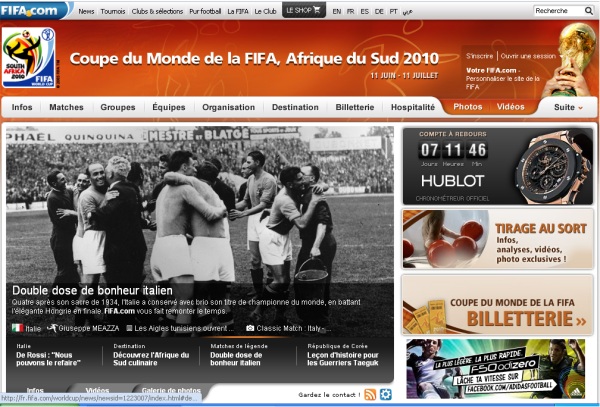 7 days to go before the kick-off of the soccer world cup.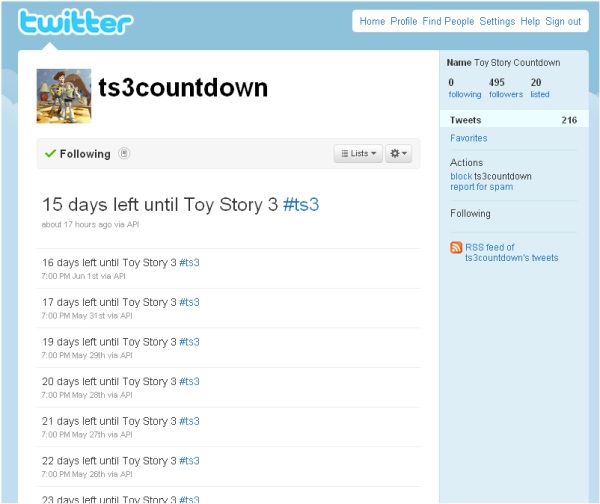 15 days to go before the release of Toy Story 3 in theaters.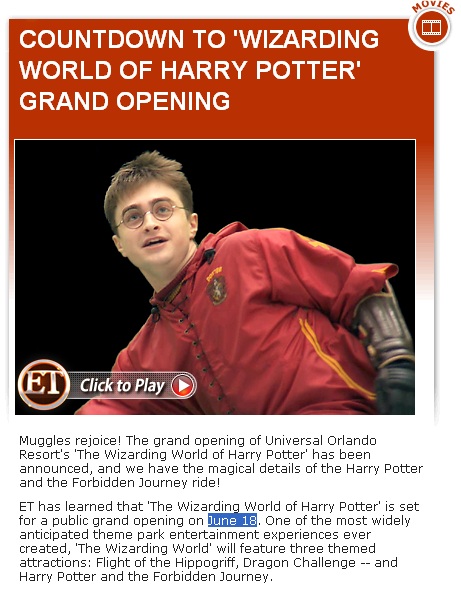 15 days to go to the grand opening of Harry Potter Theme Park in Orlando.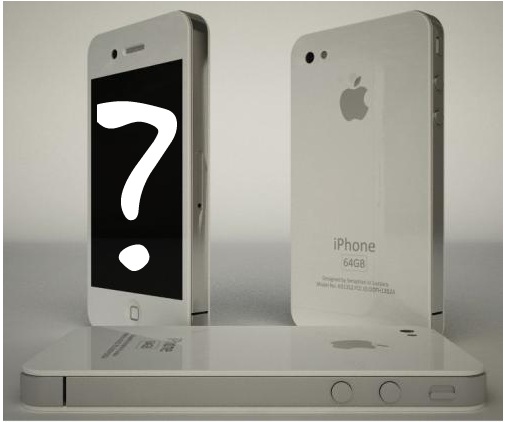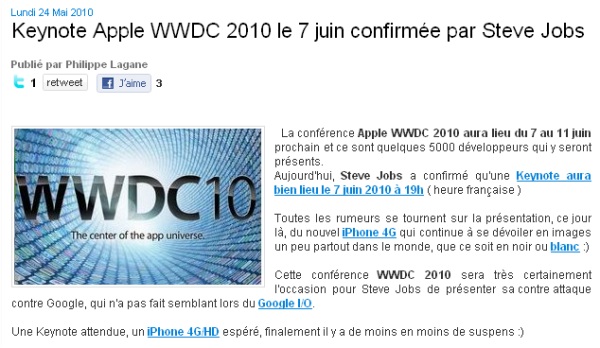 4 days to go, before the new Apple keynotes, would there be an iPhone 4G? A white one? What a suspens!
Countdowns are usually fan made. If you google "countdown twilight", you will see how many websites, mention them.
Setting an official release date is always a good idea, to keep your team focus as well as stiring up the crowds with buzzing speculations. Smilies appearing in blog posts, witnesses of the excitment.
Creating an official countdown is probably a good idea as you keep the control over what to show once the countdown is over. The main feature to consider is a sharing button allowing it to be shared on social platforms and blogs. The Bree Tannen count down is actually a pretty good one. Narrowed width countdowns are also great, as you want them to be place in the right column in blogs, therefore they will usually show on every single page of that blog.
The countdown and the actual announcement of official release dates allow to create some "new" out of pretty much nothing. And that is always a good idea for production teams.
If you are a fan of any of the things above, I bet your heart started to pump harder at some point. Excitment, expectation, questions...all firing in you. A part of your brain, probably organizing how you're going to go about it. Organize a trip, tell a friend,...
Isn't that great? :-) And what about you, where is your countdown?